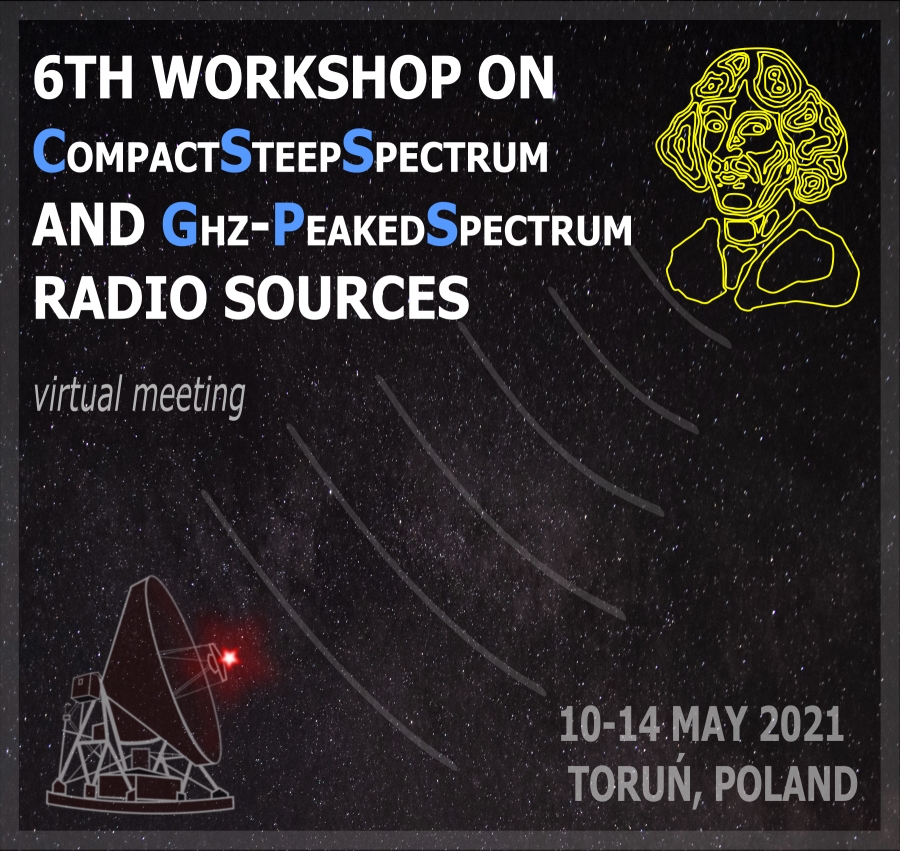 On May 10-14 at the NCU Institute of Astronomy, a conference entitled: "6th Workshop on Compact Steep Spectrum (CSS) and Gigahertz-Peaked Spectrum (GPS) Radio Sources" will be held. The meeting will be in a remote format and has been divided into several sessions in different time zones so that conference participants from different continents can actively participate in it.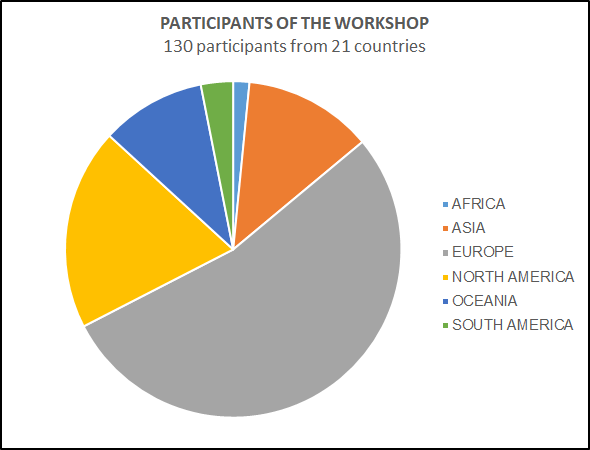 The conference is held in Poland for the first time and despite unfavorable circumstances that affected the whole world, it gathered a record number of participants for such a specialized conference - 130 participants from 21 countries.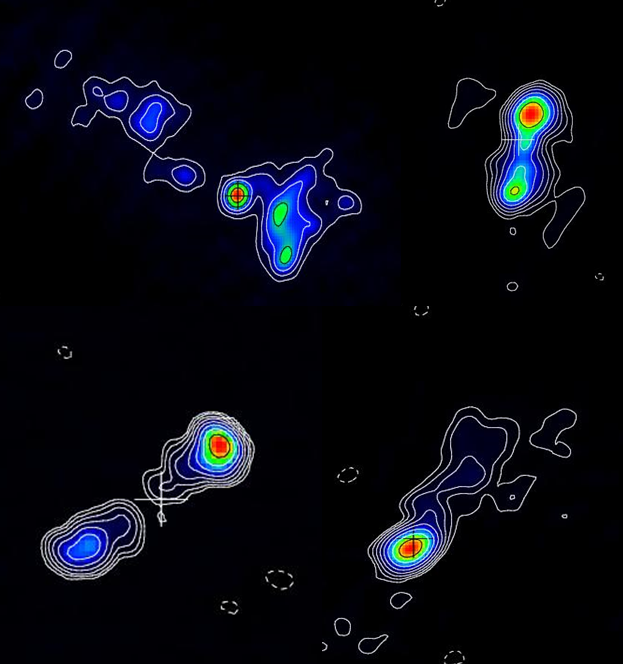 The radio sources called CSS and GPS are nothing more than the young stages of the evolution of radio galaxies. On an astronomical timescale of thousands and hundreds of thousands of years, these galaxies grow, develop, and become huge areas of radio emission in the universe. The source of this emission are charged particles ejected by supermassive black holes that reside at their centers. Modern observations that enable the combination of high-resolution radio and optical imaging as well as X-ray and gamma observations are a powerful scientific tool in the study of CSS and GPS sources and the results obtained are fascinating.
The aim of the conference is therefore to present the latest research results on young radio galaxies in the broadest possible frequency range and to conduct fruitful discussions by theorists and observers of these objects.
The conference is cyclical and was previously held in Dwingeloo (1990), Leiden (1996), Kerastari (2002), Riccione (2008) and Rimini (2015).
Link to the website: http://cssgps2020.umk.pl

Scientific Organizing Committee:
Tao An (SHAO, China)

Joe Callingham (ASTRON, The Netherlands)

Daniele Dallacasa (DIFA - UniBO & INAF - IRA, Italy)

Preeti Kharb (NCRA-TIFR, India)

Magdalena Kunert-Bajraszewska (NCU, Poland) – Chair

Raffaella Morganti (ASTRON, The Netherlands)

Chris O'Dea (University of Manitoba, Canada)

Huub Rottgering (Leiden University, The Netherlands)

Elaine Sadler (CSIRO, Australia)

Aneta Siemiginowska (CfA, USA)
Local Organizing Committee (LOC):
Magdalena Kunert-Bajraszewska (NCU)

Aleksandra Wołowska (NCU)

Dominik Wóltański (NCU)

Roman Feiler (NCU)

Justyna Cembrzyńska (Aleksander Jabłoński Foundation)

Agnieszka Górska-Pukownik (Aleksander Jabłoński Foundation)